Your story about your love
Hello, we are Oleksandr and Oleksandra Raev and we love to stop time. We love to see smiling faces and show how beautiful people in love are. All our couples are very different, but they all have one common dream - to live happily ever after with their loved ones. We can't promise this, but we guarantee to capture memorable moments for you.
We live in Prague, so if you need a wedding videographer or a wedding photographer in the Czech Republic, please contact us. Also, we shoot all over the world, including the USA. Of course, we follow fashion trends, but the main focus of our shootings is family values. Because everything changes but real emotions will become even more valuable over the years. So we are always for openness. We're not asking you to be actors or learn photo posing. We just want to shoot love, so all you need is to be yourself. We are also open to any ideas and fantasies so that you get the desired wedding photos and wedding videos. This is your day. And everything should be the way you want.
We love what we do and it's part of our life. Our forte is lightness and ease. Each new project is an exciting adventure for us, so we don't shoot according to templates. There is an individual approach to each shooting. Thanks to this, we won't miss any bright, important, and memorable moments.
LET'S CREATE A BEAUTIFUL STORY
Wedding
Wedding video is memories for a lifetime, so we will help you get live and atmospheric memories. All you need is a good mood and love. All the rest is our task. We guarantee that it will be easy, relaxed, and without stress. Only love, only feelings.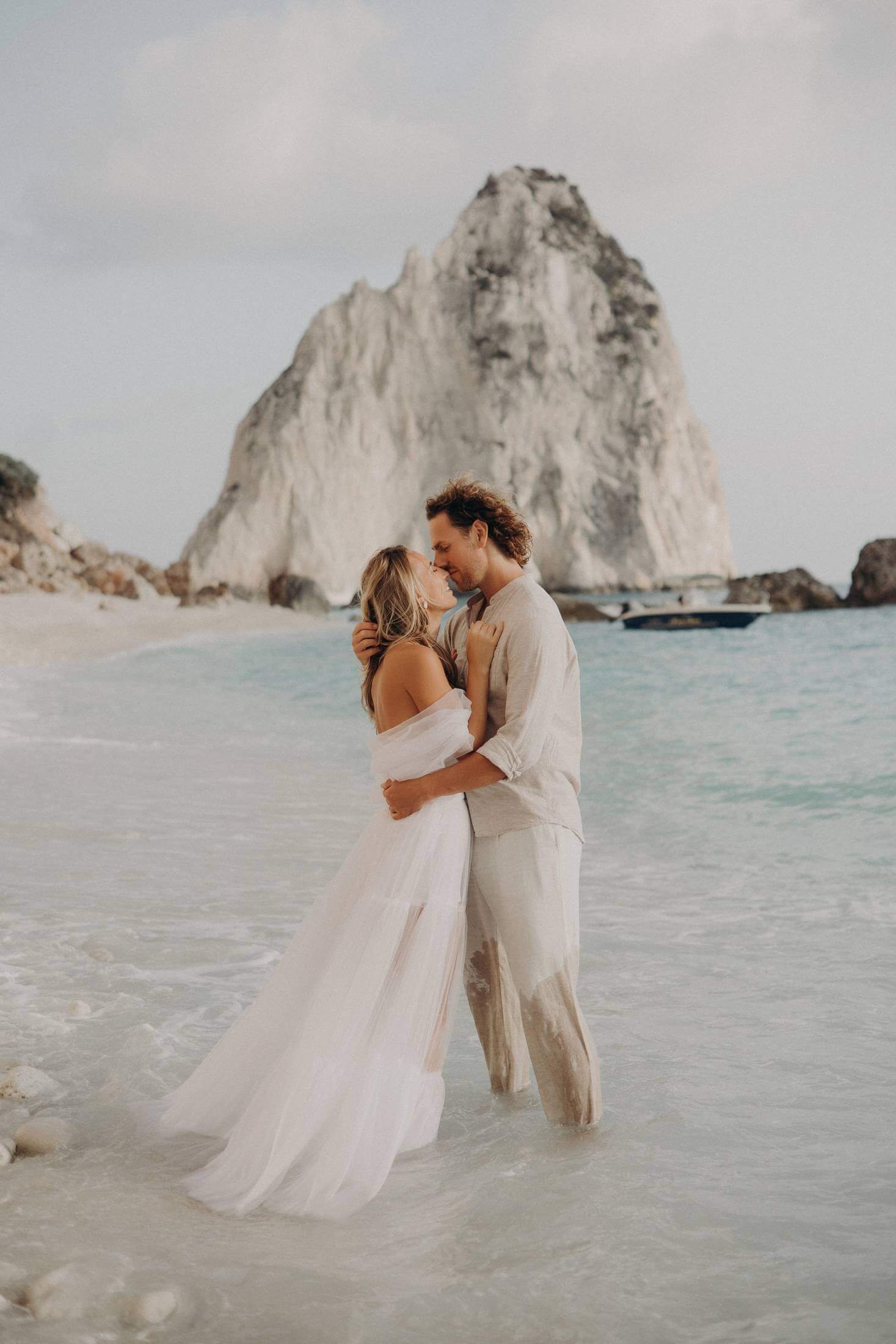 PRE-WEDDING
This shoot can be different. For example, just a romantic walk together and it can also be a shot of your preparation for the most important day in your life. We will help with the choice of locations and bring the most daring ideas to life.
Love story
We'll be happy to walk with you to your favorite places or go on a romantic date where you once met. Together we will look back to the story of your acquaintance or just tell each other funny stories so that the shooting is easy and stress-free. As a result, you'll get not just videos, but the whole story of your couple.
Marriage proposal
Every girl dreams of receiving a marriage proposal from her beloved and saying "Yes". And it is doubly pleasant to remember these touching moments and look through the video later. We can organize such a shooting. And believe us, we know how to keep secrets and can make it seem like just a love story shooting.
years in the wedding business
15 countries where weddings were filmed
languages for communication - Czech, English, Ukrainian, Russian
awards in 2021 according to Weva
We filmed various people. They have everything different - languages, countries, mentality, the concept of family values, and the approach to the wedding itself. But there is something common for all these couples - love. Everyone has their secret of a happy relationship, which the couple carries through their lives. And we talk about such love with the help of photos and videos.
So don't worry. Your wedding video will be the way you want to remember one of the most important days of your life.
Wedding Como , Villa Erba
Lago Di Braies - Dolomite
I Carry Your Heart With Me
Wedding Hotel Mozart Prague
For booking, please give complete this form